Things to Do in Lima, Ohio This Weekend
Lima is the county seat of Allen County, and the city has a long history of locomotives because of Lima Locomotive Works. The Ohio State University at Lima opened in 1960. The television show Glee is a fictionalized version of Lima. But Lima, Ohio is certainly a real place, and it's a lot more than the location of Glee. We have some wonderful restaurants, including but not limited to great pizza places. Check out some of the things you can do in Lima on the weekend!


The Lippincott Bird Sanctuary is a 37-acres metro park intended for bird conservation. It is a home or resting spot for over 100 species of birds including Northern Shoveler, Wood Duck, and Red-bellied Woodpecker. Birds are generally more active during the transitional parts of the day (sunrise and sunset) so that may be the best time to visit.

Lippincott Bird Sanctuary has a half mile trail though prairies, wetlands, and forest. There are a lot of different trees, flowers, and other plants along the trail for you to enjoy. The park is free and open to the public from dawn to dusk.


3093 Bellefontaine Rd, Lima, OH 45804

Experience the region's history at the Allen County Museum. The museum encompasses the main museum, MacDonell House, and Children's Garden. You can enjoy lectures, programs, and special events that will enlighten you to tales and stories you may have never known otherwise.

The museum is free but donations are suggested. If you want to visit on the weekend, they are open on Saturdays 1-4 PM. Check Allen County Museum's website for their full schedule.


620 W Market St, Lima, OH 45801

Located on N Main Street, Alter Ego Comics sells comic books and other pop culture merchandise. Marc Bowker opened the shop in 2003. They have the newest comics from Marvel, DC Comics, Dark Horse Comics, and Image. (The store also buys vintage comic books.)

In addition to comic books, the store has tabletop games, action figures, Magic the Gathering cards, and more. But the store really shines with its collector figures of pop culture icons. They were named the 2013 Small Business of the Year by the Lima/Allen County Chamber of Commerce. The comic book store is open on Saturdays if you want to visit during the weekend.


230 N Main St, Lima, OH 45801

The park has a 25-acre lake and is a great place to walk or enjoy an outdoor activity. Schoonover Park has catfish and northern pike in the lake that can be fished. There is a public pool, basketball courts, and playground.

Schoonover Park also has a grill and picnic area. An enterprising person could catch a fish and then cook it on one of the park grills. (Remember a fishing license is required in Ohio to fish in public water.) Schoonover Park is a great community gathering place.


670 North Jefferson Street Lima, OH 45805

In Lima, Westgate Entertainment Center is your one-stop shop for fun and entertainment. They have 24 synthetic Brunswick lanes and 6 wood lanes. All of their lanes have bumpers to keep bowling balls out of the gutters and smiles on your faces. There are ramps to assist in getting the ball down the lane.

They also have their COOL Thunder Alley, where you can bowl with the lights turned off, great music blasting, and awesome special effects lighting! Westgate Entertainment Center is the place to go for fun in Lima!


721 North Cable Road Lima, OH 45805

BEST PIZZA IN LIMA, OHIO
Forget about Papa John's, Little Caesars, and Donatos. We have made a list of the pizza places you should try in Lima, Ohio. All of these places serve pizza, but some also have other specialties. Hopefully, this list helps you choose where to get your next pizza!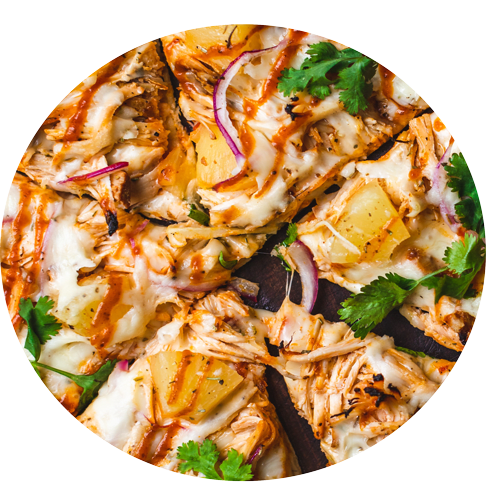 Local, Delivers
This local pizza restaurant makes pizza with homemade sauce, Italian subs, salads, and burgers. They also deliver in case you don't want to leave the house. Rigali's Pizza Village opened in 1988 and has been delighting its patrons ever since.

Chain, Delivers
On top of their phenomenal pizza, Bellacino's Pizza serves baked meat and cheese sandwiches called grinders along with a plethora of other options like wings and calzones. If you can't make it down there they also deliver. All in all you can't go wrong with Bellacino's Pizza.
Local
Founded by Dave Boyles in 1975, they offer pizza, subs, salads, and barbeque ribs. It was crowned the best pizza restaurant by The Lima News in 2019. The pizza is pretty amazing. Sadly, Fat Jack's Pizza does not deliver.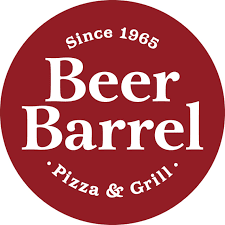 Local, Bar
Beer Barrel Pizza and Grill started in Lima in 1965 and now has eight locations in Ohio. Unfortunately, both Lima locations are on the outskirts of the city and they don't deliver. This highly rated restaurant makes great food. In 2019, it was voted best sports bar on The Lima News. They are the oldest pizza place on this list.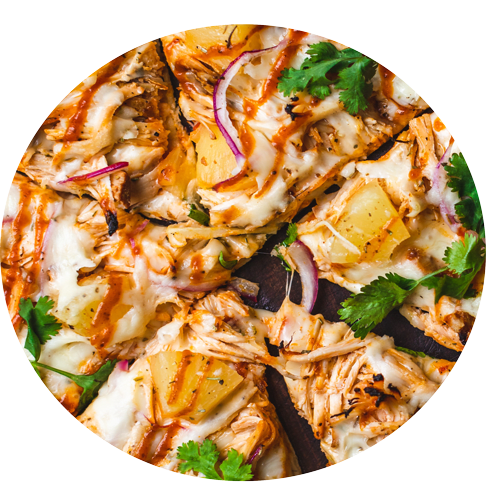 Local, Delivers
Bella Notta's Pizza has great Midwestern pizza and calzones. They use fresh ingredients to deliver great taste. Bella Notta's Pizza is one of the newer pizza places in Lima. Try them out and share what you think!
Testimonials
Northlake Village Apartments is clearly one of the best in Lima. The apartments are nice, spacious and clean. The staff responds quickly to problems. Love the pond and all the surrounding greenery.

- Google Review
I previously lived at Northlake Village and only moved to purchase a home, I would move back there in a heartbeat. I really miss the people and relaxing by the pond. I plan on visiting sooner than later. I still have a lot of really good friends living here. I would highly recommend Northlake Village!

- Anonymous